Cindy 4K Voiced - Chapter 01
A downloadable game for Windows, Linux, and Android
Cindy CH01 (5 Episodes)

voiced
sex renders and sex animations (also voiced)
options to choose different positions
Story and sex
The game contains 1,123 dialogue blocks, containing 20,081 words and 104,549
characters, for an average of 17.9 words and 93 characters per block.
The game contains 24 menus, 1,006 images, and 30 screens.
For an additional 2 USD you can have a collection of short erotic stories about Cindy and her friends. Available as of 07.11.2020:
S01 Year 2020 Modeling - E01 - E03
S02 Year 2015 College - E01 - E16
(also on www.patreon.com/s_a_m for the same fee, as new stories are coming every 2 weeks)
Introducing Indra - CH02 P03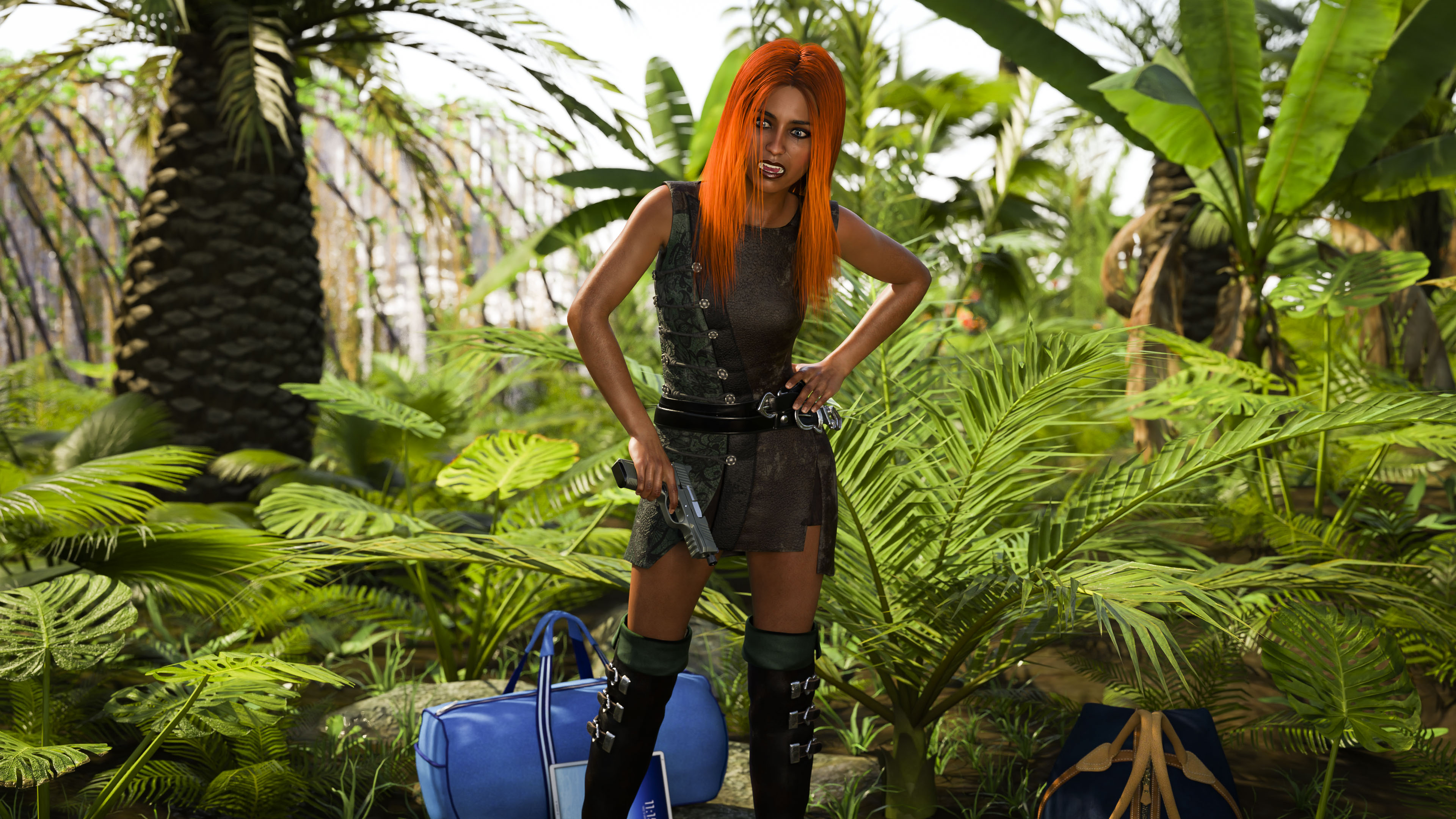 Purchase
In order to download this game you must purchase it at or above the minimum price of $15 USD. You will get access to the following files:
Cindy1080p-5.0-pc.zip
2 GB
4K - TSOC-5.0-pc.zip
3 GB
[gamecax.com]TheStoryofCindy-Ch.2_Ep.4-Eng-universal-release.apk
137 MB
Comments
Log in with itch.io to leave a comment.
Must suck knowing you game will never be popular because of no male protag
ha ha 😅 so true, I think I missed that part before starting this business... right on point...
Cindy will have so many adventures in CH02 P03:
a lot of options / choices
mini-games
Odd no one has left any good remarks for this developer.The Vn are ahead by leaps and bounds of the rest. Nice to have a voice that matches the MC in game too! Nice drawings, not more of the same old same old. My only suggestion would be to maybe get a proof reader. The stories feel good but do not pull you in like the rest of the artistic mood you create with the high quality drawings. No doubt, going to go big if you keep your drive going. Good luck, enjoyed and will contribute to assist in your climb.
Hey, thank you. It's great to have some feedback. Cindy was too complex. I am working on the silly Casting Agents now, it's free and I'll update when I have some spare time 😇
I know you are, as I just finished the first round of Casting Agents. You got really great concept and talent. Send me a message if you ever are looking for a part time hand on your stories with he text I enjoy what you are doing and hope you keep that fire going. Looking forward to your continuations on the stories. Best of Luck!
hey, I can't seem to find a message button on itch 😅
Can you send a message or drop me an email at sssaam.cindy.2019@gmail.com

thanks 🙏